Note: The web site will be under construction for the next few weeks. Please be patient. If you see information you think is missing, please contact us at .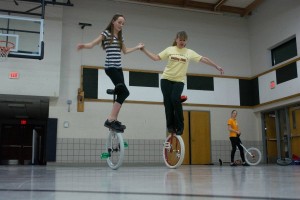 You have found the Twin Cities Unicycle Club (TCUC), supporting unicycling in Minnesota for almost 40 years.
If you are a unicyclist, or want to learn how to ride, see our Getting Started page.
If you are a parade organizer, and want to invite TCUC to ride in a parade, see our Parade Application page.
If you want to invite the Freestyle Team (the TCUC performing group) to perform at an event, see the Performance Application page.